Products
VoIP

Voice over Internet Protocol (VoIP) is the technology of delivering voice communications over Internet Protocol networks like the Internet, instead of public switched telephone network (PSTN). By this methodology, various technologies are used to convert the analog audio signals into digital data that can be transmitted over the Internet.
VoIP is a revolutionary technology, which allows long distance phone calls free of cost between VoIP users, without the need for telephone lines. VoIP technology can be used in the following ways
ATA
IP Phones
Computer-to-computer
ATA
Analog telephone adapter (ATA) is the simplest way to use VoIP technology. ATA allows a standard phone to be connected to a computer or the Internet and converts the analog signal from the phone into digital signal.
IP Phones
IP Phones are specialized phones that have an Ethernet connector instead of the standard phone connector. IP phones connect directly to a router and have all the necessary hardware and software to handle an IP call.
Computer-to-computer
This is the easiest and most cost-effective way to use VoIP technology. Long distance calls can be made free of cost, as the only cost incurred is the ISP fee. Software for this type of VoIP is available online at very low costs or free.
PBX or Private Branch Exchange is a private telephone network used within a business. VoIP PBX or IP PBX technology is the latest technology in PBX, which allows businesses to use VoIP technology for their internal network and to connect their internal network to PSTN.
At Manasrekha, a host of VoIP products, including VoIP phones, IP PBX, Gateways and Analog/Digital Cards, are available from several reputed brands.
Manasrekha offers products of
Allo
Grandstream
NEC
Matrix
VOPTech
Yue Xun
Shenzhen Skyline
ALLO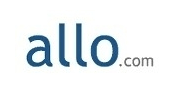 Based in Bangalore, Allo is a well-known brand involved in the design, development and manufacture of a range of VoIP hardware products, for the past eight years. Allo products are powerful and robust and are geared towards SMBs. Allo offers VoIP hardware such as Digital Telephony Cards, VOIP Gateways, Hybrid PBX systems (IP and PSTN), IP phones, ATAs, UTMs (Unified Threat Managers for Network Security) and SBCs (Session Border Controllers to protect Asterisk PBXs).
Allo products are not only solid and robust, but also easy to configure and use as they have a friendly user interface. All the products are manufactured in-house, due to which their products have higher quality at marginal prices.
The factors that distinguish Allo from other players in this field are that their VoIP hardware products offer high performance at reasonable and affordable prices.
AUDIOCODES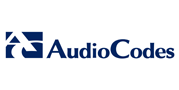 AudioCodes Ltd. is the world leader in the VoIP market, with over 17 years of experience in the field. Headquartered in Israel, AudioCodes has several branch offices, spread all over the world. AudioCodes is well known for its diverse range of innovative and cost-effective products, which focuses on voice quality and best-of-breed VoIP network elements. AudioCodes has a proven track record for product and network interoperability in the Service Provider and Enterprise domain.
AudioCodes products are well known for their cutting-edge technology, scalability and power-packed features. Audio Codes has a strong clientele base in over 100 countries.
AudioCodes develops advanced VoIP and converged VoIP and Data Networking products, including IP Phones, Mobile VoIP Clients, Multi-Service Business Routers, Media Gateways, Residential Gateways, Enterprise Session Border Controllers (E-SBC), Media Servers and Value Added Applications.
GRANDSTREAM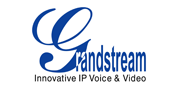 With the goal of providing innovative telecom solutions to the community, Grandstream India, in collaboration with Cohesive Technologies, offers a range of VoIP and surveillance solutions to businesses. The services include Enterprise VoIP Solutions, Consumer VoIP Solutions, IP Video Solutions and Video Surveillance Solutions.
Grandstream is the world leader in the design and manufacture of VoIP products that are advanced, reliable and affordable. Grandstream caters to the broadband telephone communication requirements of businesses.
Grandstream products are tested rigorously to ensure the highest quality and hence comply with SIP industry standards. In addition, Grandstream products are compatible with other third party SIP products.
Grandstream products are preferred scalability, cost-effectiveness, ease of configuration and use, and the ongoing support provided by the Grandstream team.
NEC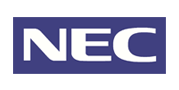 Founded in 1899, NEC Corporation is one of the world leaders in integrating IT and network technologies, customized to meet the requirements of its global and diverse clientele.
Utilizing its extensive experience and global resources and cutting-edge technology, NEC combines IT and networking products to offers tailored solutions in the domains of IT, networking and electronic devices.
Apart from their commitment to build highly reliable and user-friendly products, NEC sets itself apart by manufacturing products that are environment friendly as well.
NEC products are well known for their reliability, scalability, flexibility and convenience. NEC offers a wide range of solutions including, Security and Surveillance Systems, Carrier Network, IP Telephony Solutions, Retail Solutions and Private Network Solutions (Enterprise and Exchange wide EPABX, IP Telephony, KTS).
MATRIX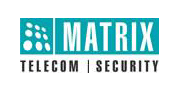 Matrix Telecom Solutions is one of the leaders in providing world-class Telecom and Security solutions. Latest hardware and software technologies are utilized to develop versatile, feature-rich and reliable solutions.
Matrix is well known for its commitment to manufacture products that are innovative, technology-driven and customer-focused. Indigenously designed, Matrix products have served organizations world over. Global customers admire and trust Matrix because of their commitment to provide reliable, long-term communication solutions faster.
Matrix has launched cutting-edge products conforming to international standards, such as VoIP Gateways, GSM Gateways, IP-PBX, Universal Gateways and Terminals, Video Surveillance System and Fire Alarm Systems, Access Control and Time-Attendance Systems.
VOPTech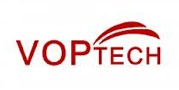 VOPTech provides a complete VoIP technology solution for SMBs and large enterprises for the global market. With over 5 years of experience in this domain, VOPTech has served clients from more than 80 countries.
VOPTech has a strong research and development team that employs state-of-the-art technologies to design and manufacture innovative products that satisfy the need of changing customer requirements.
VOPTech offers its customers flexibility and broad interoperability with the major IP PBXs, soft switch and IMS in the market. VOPTech products are reliable, offer high performance and yet are affordable. VOPTech product offering includes IP Phones, IP PBXs and Asterisk Cards.
YUEXUN NETWORK TECHNOLOGY (YX)
YX International Information has been involved in the research, development and manufacture of high-end communication products since its institution. YX has extensive experience in the field of hardware and software development.
Armed with a research and development team that has a strong technical background, YX develops all the products in-house, with an aim to provide innovative and affordable solution to its clients.
YX products are designed with a focus on customer requirements. They are highly reliable, innovative, flexible, and offer high performance. The core products of YX include IP gateways, IP phone terminals, enterprise level soft switch and billing system.
SHENZHEN SKYLINE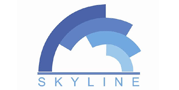 Shenzhen Skyline Technology Co. Ltd. is a high-tech enterprise based in China that has been involved in the research, development and marketing of high quality VoIP products since its establishment in 2002.
Skyline has a rich experience in the development and manufacture of IP products, and its clientele includes more than 100 companies from over 30 countries.
Skyline products are well differentiated in the market for their stylish design, high performance and quality and their reasonable prices.
The range of products of Skyline includes broadband IP phone terminals of various technologies, broadband IP telephone gateways, enterprise-level soft-switch and billing system.
Manasrekha offers a collection of VoIP products