Products
CCTV

Closed-circuit televisions (CCTVs) are video cameras mainly used for surveillance; they differ from broadcast televisions in that they transmit signals to a specific place or a limited set of monitors. CCTVs are used widely in places that require monitoring such as banks, airports, hospitals, military installations, convenience stores, industries, and other commercial and domestic buildings.
CCTV cameras are generally installed for the following purposes
Security
Crime Prevention
Industrial Processes
Traffic Monitoring
Transport Safety
Control of Retail


Security
Surveillance for security in public places, offices, factories, restaurants, hospitals, and other government, commercial and domestic buildings.
Crime Prevention
Surveillance systems in public transportations, parking lots, banks, airports, etc. where there is high prevalence of crime.
Industrial Processes
Supervision of industrial processes, such as chemical, nuclear processes that take place under life-threatening conditions.
Traffic Monitoring
Monitoring traffic to detect congestion, to notice accidents and to identify road safety issues.
Transport Safety
Observation of systems such as transport systems and amusement park rides, by operators to prevent accidents due to unexpected machine operation.
Control of Retail
Monitoring the actions of workers in a retail environment.
Manasrekha offers the best surveillance solutions with a range of high-end products, of a combination of Camera I.R. LED (Infrared LED) and standalone DVR (Digital Video Recorder) with the facility to connect to internet, in 4 Channel, 8 Channel, 16 Channel, and 32 Channel. DVRs come with or without the static IP and 3G facility/HDMI port output.
DAHUA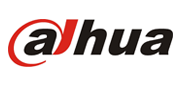 Dahua Technology Co. Ltd. is one of the leading companies in the world of security and surveillance. Pioneers in D1 32-channel DVR, Dahua is the number one brand in China equipped with cutting-edge technology and highly advanced research and design. Dahua offers a wide range of surveillance cameras.
Dahua is a professional manufacturer of a range of products including, NVRs, DVRs, special DVRs, network and HD-SDI cameras, PTZ dome cameras, analog cameras, compression cards, NVS, accessories, software, as well as VDP and Locks. Dahua serves hundreds of clients from all over the world.
HIKIVISION

With headquarters in China, Hikvision Digital Technology Co. Ltd., are the No. 1 global marketers of CCTV and video surveillance equipments.
Due to its dynamic growth and the range of exceptional products, Hikvision has been listed in Security 50, the top 50 security marketers in the global industry, for 7 years in a row.
Hikvision products are used in over 100 countries from various avenues. Some of Hikvision products include network and color cameras, NVRs, DVRs, hybrid video recorders, DVS, video encoders and decoders, speed dome cameras, and so on.
CP PLUS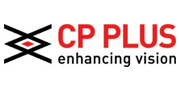 CP Plus GmbH & Co. KG., is one of the fastest growing companies in the world of video security and is a revolutionary manufacturer and marketer of a range of security systems and equipment.
Our products are well known for their versatility, robustness, reliability, longevity and unrivalled performance. We apply state-of-the-art technology to develop products that not only have high performance, but also are also easy to install and use, and are cost-effective.
We provide reliable security solutions and our product offerings include CCTV cameras, DVRs, special DVRs, NVRs, compression cards and IP cameras.
MX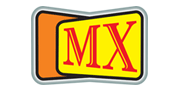 MDR Electronics (MX) is the pioneer in the manufacture of electronic products in India. For over 4 decades, MX has specialized in the design and manufacture of high quality and highly reliable CCTV cameras, DVRs and other security and surveillance accessories.
MX has always taken the initiative to launch new security and surveillance solutions; 4-, 8- 16-, 24- and 32-channel Real-time embedded DVRs were launched by MX.
MX offers a vast range of over 500 products. MX products are well known for their excellent quality, reliability, innovation, adaptability and cost-effectiveness.
Manasrekha provides the following CCTV products