Products Security & Wireless Data
Motorola (Canopy)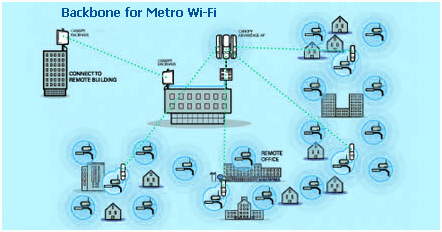 Motorola Canopy system provides unmatched single-to-multi and multi-to-single Wi-Fi communication, including voice and data for maximum flexibility in addition to several unique advantages, providing advanced infrastructure for enterprise-level communication.
For more details, please contact us.
Key Advantages
Flexible, reliable and secure voice/data with high-speed wireless internet access
High-level integration of multiple data types on IP under one system
Scalable solutions for enterprise-level communication
Faster deployment, cost-effective
Higher data throughput
Interference resistance
Reliable and secure
No compromise in quality of service
High-availability integrated system with lower overall cost
Choice of an array of different modules
Customizable for commercial or private use

Application Areas
Voice/data communication systems with high-level integration for enterprise-level applications
Commercial or private systems with advanced infrastructure
Integrated Internet systems for multiple data-type applications
Applications requiring accelerated deployment and high reliability at lower cost

Typical Users
Corporate LAN network
Multi-branch connectivity between office premises and factory premises separated by up to 40-km distance (depending on line of sight between antennas)
Housing complexes, residential and commercial properties, shopping malls, real estate projects, etc.
Holiday resorts, villas and hotels
Ports and docks
Connectivity between corporate city offices and remote production units
Couriers / logistics companies / fleet operators / transporters
Warehouses etc.


Product Details

This website provides basic information, which should be treated as general guideline only. For specific details and technical aspects, please visit the relevant websites of the respective manufacturers.