About Us
Certifications
Authorization Letter for Grand Stream
We, "Cohesive Technologies Pvt Ltd." having its register office at 97, 3rd Floor, F.I.E., Patparganj Industrial Area, Delhi – 110092 is National Distributor of "Grandstream Networks Inc." having H.O at Boston, M.A (U.S.A)




Regn. No: QAIC / IN / 494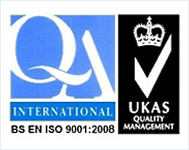 Manasrekha Enterprises has been certified with ISO 9001:2008 for adhering to the international standards for quality management systems.




We are the authorized dealer for promoting sales of ICOM Two- Way Radio Equipment in Maharashtra.




We are the licensed manufacturers of WHEELEN products.




We are the certified representatives of Test Advance Pvt Ltd (Melbourne, Australia) and are authorized to market their products and services in India.




Manasrekha has the authority to distribute and represent the Woodway / Whelen products in India, Nepal and Bangladesh.




Manasrekha is the authorized dealer for selling Threat4 (a division of Xacore) products in India