Products Wireless Radio
Icom

A pioneer in the field of amateur radio, ICOM makes feature rich and user-friendly two-way radio portable, walky-talky radios, radio base station, UHF radio and marine radios. Based in Japan, ICOM is known for its cutting edge technology and usage of highly advanced equipment in the production process.
At Manasrekha, we strive to provide the best products to our customers, and hence we provide the following ICOM products:
Base Station VHF / UHF
RoIP System
P 25 digital system










IC - M1V & IC - M1 EURO V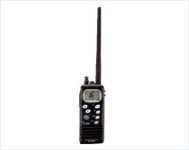 Designing and engineering is the core elements that has helped ICOM reach out to cater to the needs of Aviation, Land Mobile, Marine, and Wide-band Receivers.